In Stock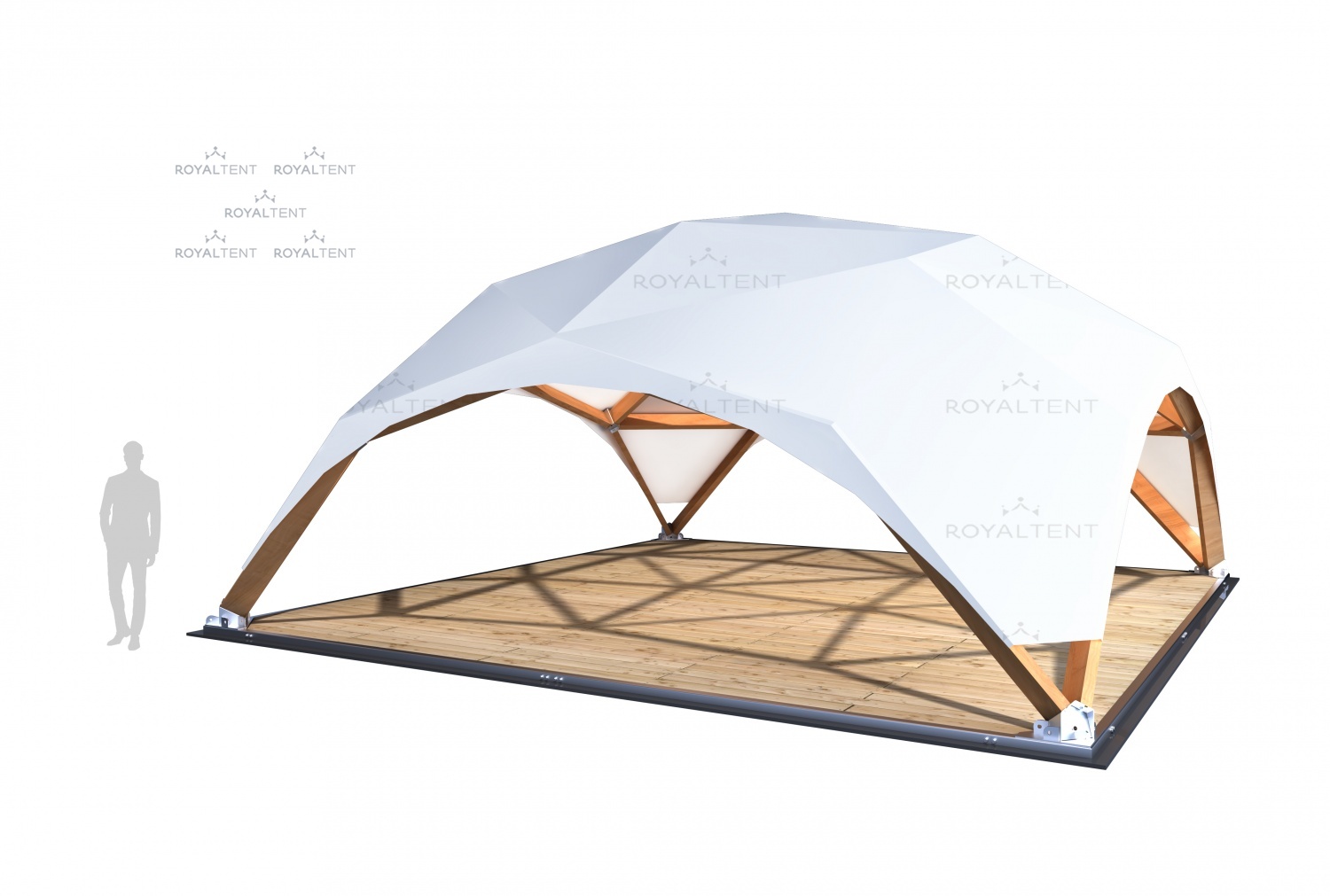 ---
Photos of tents and awnings
---
---
Get now our catalog of Wooden tents:
You can download our catalog with a unique products of Wooden tents. If you have any questions, our managers will be happy to answer all of it, assist you to calculate services cost and prepare for you an individual commercial proposal.
Introducing to you a new innovation type of tents - "ECO LINE".
Thanks to the cellular structure made of glued beams and covered with a canopy of high-quality French fabric, the tents look stylish and expensive, and due to the unique simple fasteners, they are easy and quick to assemble and disassemble.
At the moment RoyalTent company offer you "ECO LINE" tents with two sizes 8x8 m and 10x10 meters.
Tents "ECO LINE". It can be staffed to walls, windows and doors made of different materials. It is also possible to make it with shiny glaze and light. We do not limit your imagination.
For which situations you can use the ECO LINE tents:
The unique design and high reliability of our tents attract both of private customers and representatives of different spheres of business. Easy transport and fast assembling and disassembling without using heavy construction equipment make it the best choice to use for:
Mass events;
Exhibitions and presentations;
One-day events, long festivals and forums.
Attractive design, strength and functionality of our tents attract businessmen and restaurateurs to organize:
Open-air cafes and bars
Year-round restaurants
Its stylish design, personality and unlimited lifespan attract private customers to obtain it.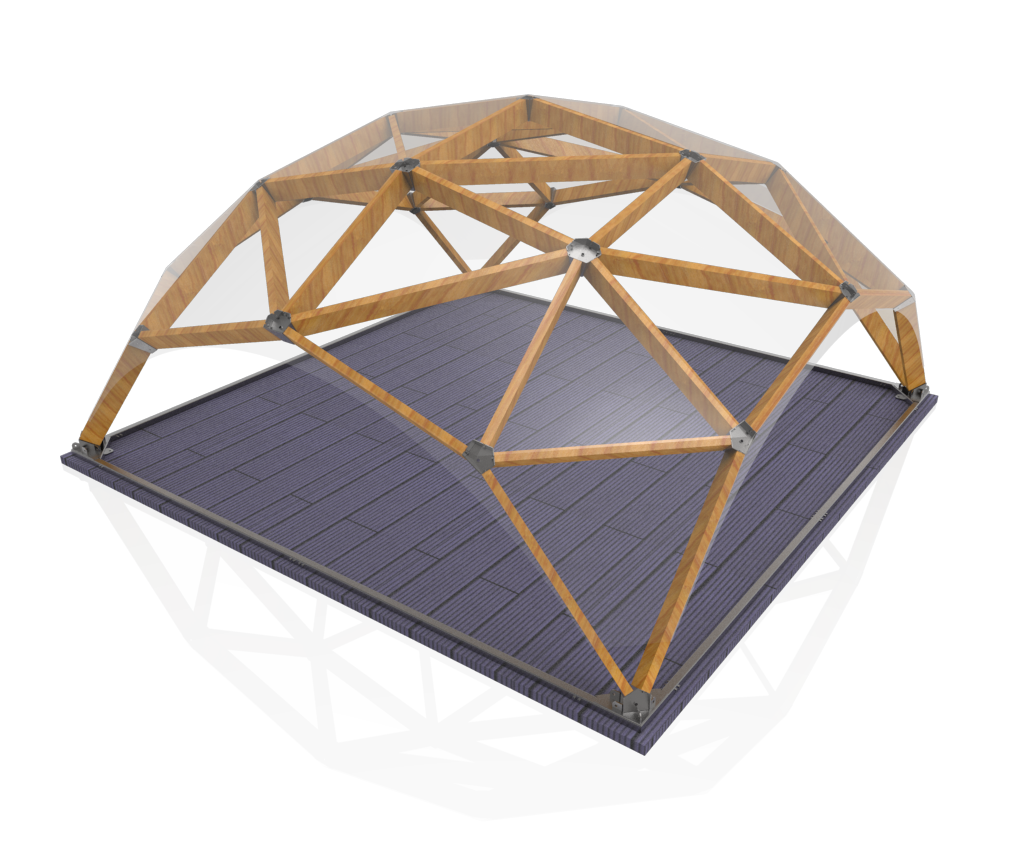 The main advantages of ECO LINE tents.
Despite the heavy weight of the 8x8 tent, it could be assembled in only 7 hours by 3 of our professional fitters;
Year-round using thanks to the high quality materials;
Tents are compacted and could be transported in small trucks in disassembled form;
Beautiful paintings and amazing color of the canopy make it fit into any exterior;
The Possibility to brand tents upon your wish;
Better scalability thanks to compaction of the tents with each other;
Almost unlimited service life thanks to simple component substitutability;
Its beauty and architectural design.
Consultation on additional services:
Our managers will be happy to answer all your questions, help you to calculate services cost and prepare an individual commercial proposal.