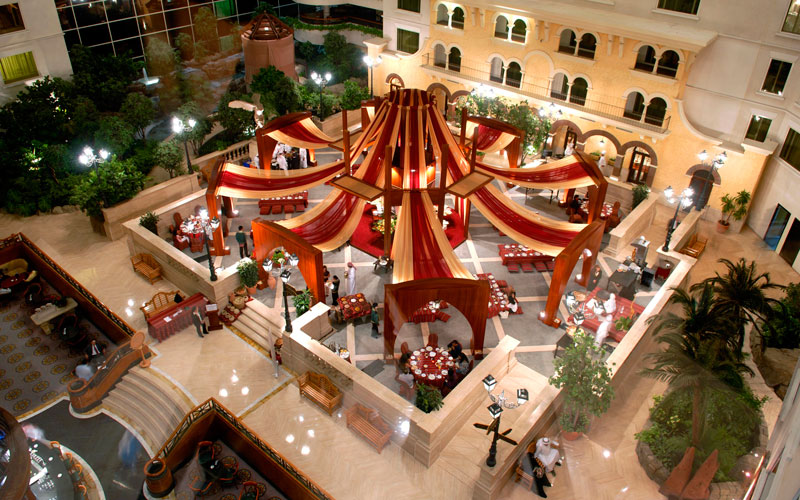 Ramadan tents rental in UAE
Discover the delightful taste of tradition
Ramadan is a time of reflection and worship, where Muslims submit to regular prayer and daytime fasting. As the sun sets, the city comes to life as people head to elaborately decorated Ramadan tents to break their fasts with an Iftar buffet (sunset feast) or fuel up for the coming fast with Suhoor (early morning feast).
There are several occasions on which the need is felt for a peaceful and calm place to stay busy in performing religious activities and nothing is as peaceful as your home so people stay home during the time of a feast.
The holy month of Ramadan is celebrated among all the Muslims with religious fervor and no practicing Muslim likes to be disturbed in the month of Ramadan with time wasting and useless activities as the top most priority is given to the religious activities like reciting the holy Quran or learning new prayers and offering prayers that are not mandatory otherwise.
The only time at which Muslims do socialize and invite people for food is during Suhoor and Iftar erection of Ramadan tents Dubai is a very popular arrangement and people visit Dubai during Ramadan to experience the out of the world Ramadan tents Dubai.
Buy ramadan Tents
Find yourself in a new inspired experience in our tents, where the Arabian spirit is embodied in all its glory. In the comfort of a temperature controlled tent, you can enjoy authentic regional cuisine prepared using ancient recipes. It doesn't get more authentic than breaking your fast among Dubai's dunes.
RoyalTent Company is specialized in manufacturing amazing tents Ramadan for its customers across UAE and the Middle East. Our Ramadan tents style enhances the natural beauty of the Arabian traditions.
Features of Ramadan Tents:
Structure and Outer Cover: The structure is made of durable materials, equipped to withstand high winds and extreme weather conditions.
High quality, rust & corrosion resistant powder coated steel framework
Easy and fast to set up suitable for all kinds of events.
The ability to mount and assemble the structure not only in open areas away from the city, where guests can enjoy the beauty of nature but also inside the building.
RoyalTent Company supply and installs varieties of Ramadan Tents for rent and sales in UAE. We also provide interior decorations and furniture as per the requirements. To avail special offers email: info@royaltent.me or call us on +971 50 103 0345, and our experienced managers will advise you to make the right choice.